Methi Indian Restaurant
2509 University Blvd W, Silver Spring, MD 20902
Order now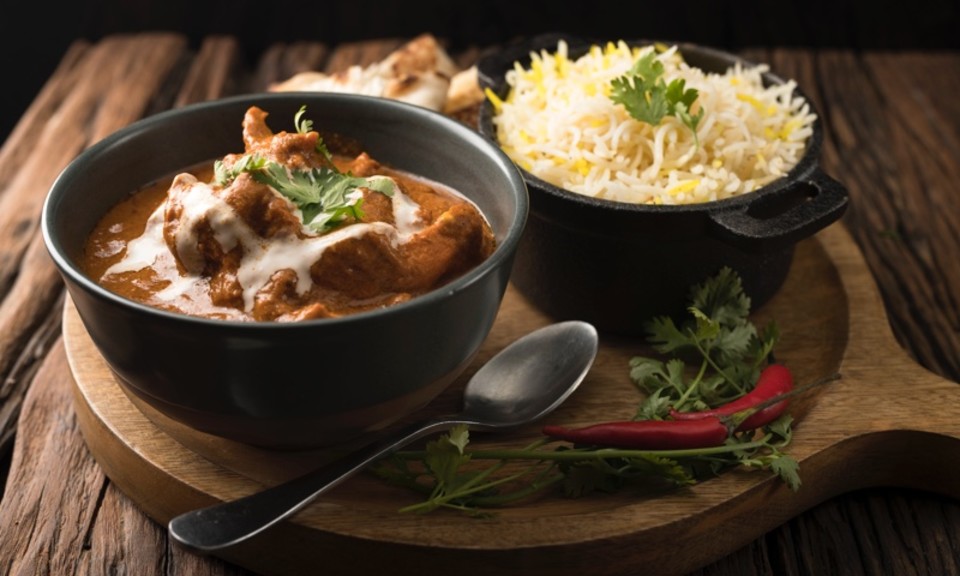 Tammy
Ordered from Methi the first time on Nov 10, 2017 on the Tibetan Buddhist holiday of Lhabab Duchen and Veterans Day (observed).

The naan was lovely and the entrees very hot, fresh and rapidly delivered.

The gulab jamun was especially light and nice. This dessert can frequently be over cooked or over-soaked in sugar and unfresh. Methis gulab jamun was the perfect bite after some nice paneer and ginger-spiced lentils.

I will be checking out the lunch menu and stopping by frequently now that I know they are in my area.

Ive eaten a lot of Indian and Himalayan food and will be exploring other menu items. The spices were balanced and not overdone. The asafoetida/hing input was perfect, something I cannot seem to master myself when cooking Indian cuisine. Respect.

The portions we received were generous and one entree would serve three with naan and a side.

I hope to see their restaurant continue to serve excellent vegetarian food.
Everything on my order was meat-free.

Thanks to Methi staff for a wonderful meal on Lhabab Duchen!
Jonathan
Best Indian Food in Silver Spring! I am seriously looking forward to ordering from there again.

The paneer had a great texture, and the Vindaloo was nice and spicy, but had a lot of flavors other than just heat.

The Garlic Naan was generously seasoned and went really well with both the Mango Lasi, and the Salted Lasi.
Melissa
I place large orders for the office and asked them to label every food item, which they did wonderfully. They even labeled the tin foil wrapped items! It was very good food, it came on time, and I received exceptional service. I would definitely recommend and order from them again.
Carole
My coworker and I ordered delivery today and couldnt have been happier. The food arrived on time and it was delicious! Probably some of the best Indian food Ive had, and the fact that it was delivered hot made it that much better. Definitely will be ordering from them again!
Pamela
We've ordered from Methi at least once a month since they opened. It just might be the best restaurant in Wheaton now. The vindaloo is sooo good and spicy! Also recommend they're garlic naan and dal makhani. Everything is always full of flavor and very satisfying.
Geoffrey
The only concern was that the driver confused the only two houses on our deadend street. Very tasty food, although I needed to reheat briefly. Seemed very authentic and the rice was the most beautiful I've seen. Saved some for the next day's lunch and it was every bit as much enjoyed.
Evan
Solid traditional Indian food. Often deliver before the timeframe indicated. I will be ordering from them again.
Trusha
I haven't eaten from this restaurant but my friend enjoys the food every time I send it to him
Josh
This is great place to order out or sit down at. The food is always awesome.
Jewell
Food was hurst as ordered. Delicious and on time. Can't ask for more!
About us
Dinner, Healthy, Indian, Lunch Specials, Vegan, Vegetarian
Today

Delivery: 10:30 AM - 11:30 PM

Takeout: 10:30 AM - 11:30 PM

Delivery

Monday:

10:30 AM - 11:30 PM

Tuesday:

10:30 AM - 11:30 PM

Wednesday:

10:30 AM - 11:30 PM

Thursday:

10:30 AM - 11:30 PM

Friday:

10:30 AM - 11:30 PM

Saturday:

10:30 AM - 11:30 PM

Sunday:

10:30 AM - 11:30 PM

Takeout

Monday:

10:30 AM - 11:30 PM

Tuesday:

10:30 AM - 11:30 PM

Wednesday:

10:30 AM - 11:30 PM

Thursday:

10:30 AM - 11:30 PM

Friday:

10:30 AM - 11:30 PM

Saturday:

10:30 AM - 11:30 PM

Sunday:

10:30 AM - 11:30 PM